The cosmopolitan city of Barcelona in Spain has been a top destination for travelers for decades. The city is a rich cultural heritage with many things to offer including stunning architecture, unique Catalan cuisine, a proper beach area, and much more.
Let's go through the best things to do in Barcelona.
La Sagrada Família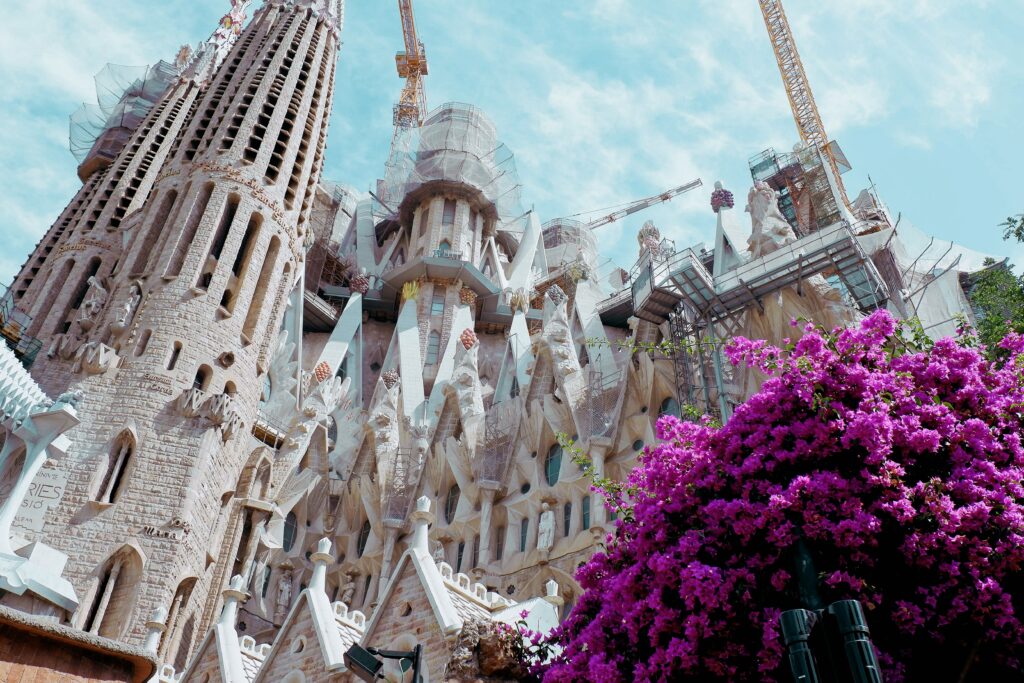 Designed by the famous Catalan architect Antoni Gaudi, La Sagrada Família is a large Roman Catholic church and it is the most recognized landmark in Barcelona.
Gaudi's ambitious project started almost 140 years ago. It is still being constructed to this day even after Gaudi's death in 1926.
If you plan to visit La Sagrada Família, buying "skip-the-line" tickets is highly recommended. There are multiple entrances and each one of them had a line-up of locals and tourists patiently (or impatiently) waiting to see the interior of Gaudi's work.
La Sagrada Família. Carrer de Mallorca, 401, 08013 Barcelona, Spain – Tickets
Park Güell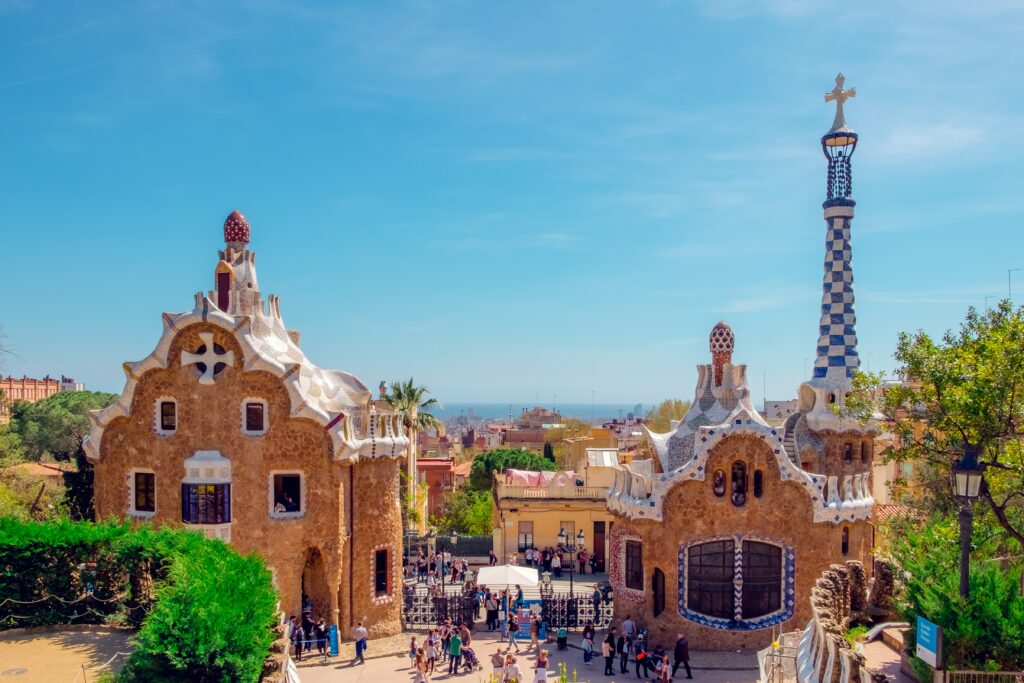 Park Güell is a beautiful large public park was designed by Antoni Gaudi. Gaudi's bright, colorful, and vibrant landscape work is incredible.
The park is free to enter but not the Monumental Zone where you get to see Gaudi's mosaic work and the Gaudi House Museum.
Just like La Sagrada Família, you should book your tickets online if you plan to visit the Monumental Zone. Tickets can be found here.
For the rest of the park, you can freely visit without booking in advance. If you climb up to the top of the park, you'll be able to appreciate Gaudi's art from afar and you'll also be able to get a picturesque view of the city of Barcelona.
Park Güell. 08024 Barcelona, Spain – Tickets
Barceloneta Beaches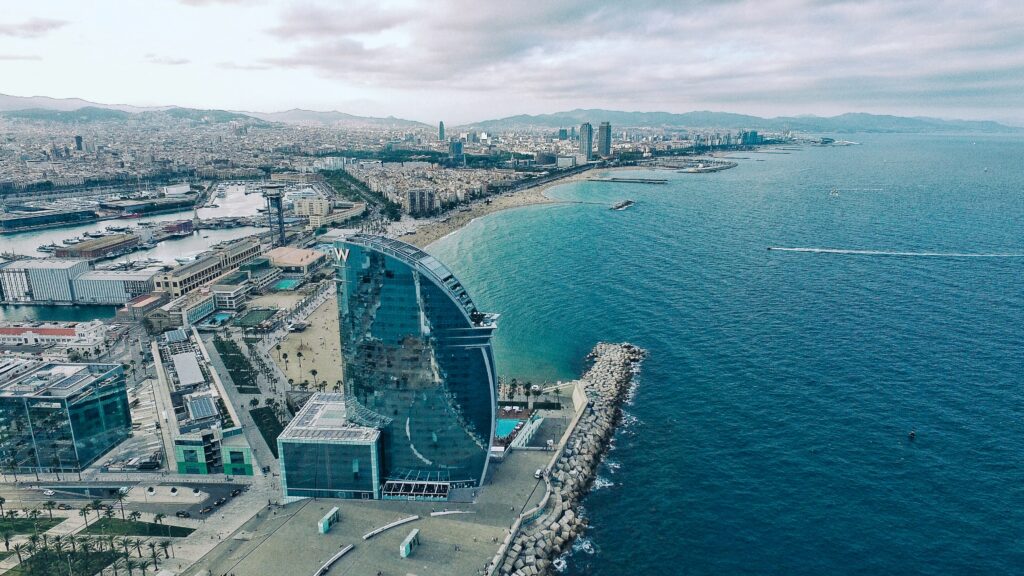 The beautiful beaches of Barcelona are only located 10 minutes away from the city center! The most popular beach is Barceloneta which is a short walk from the Barceloneta metro stop.
If you want to stay near Barceloneta, book a room at the W Hotel – it's the only hotel that is right on the beach.
Due to its convenient location, Barceloneta can get quite crowded – head over to Nova Mar Beach if you prefer a more quiet beach experience. Get off at the metro Selva de Mar and walk for about 15 minutes.
Like many other European beaches, topless tanning is allowed – remember not to stare!
Arc de Triomf and Parc de la Ciutadella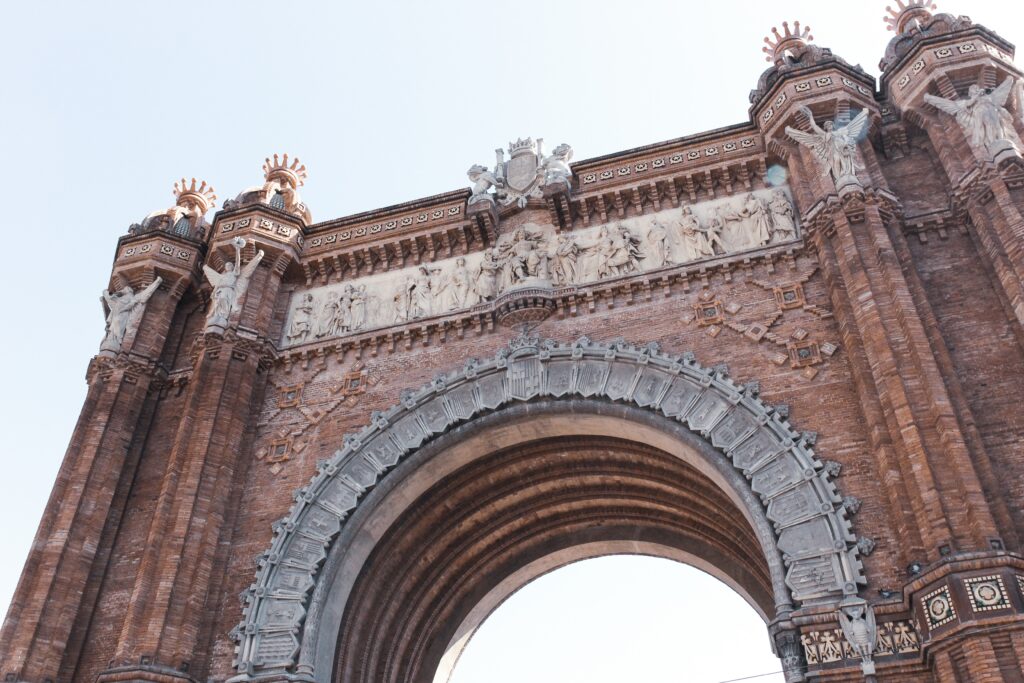 Many triumphal arches such as the Arc de Triomphe in Paris were built to celebrate a military victory but not this one!
The reddish colored Arc de Triomf in Barcelona was built for the 1888 World Fair and was intended to welcome people instead.
Arc de Triomf. Passeig de Lluís Companys, 08003 Barcelona, Spain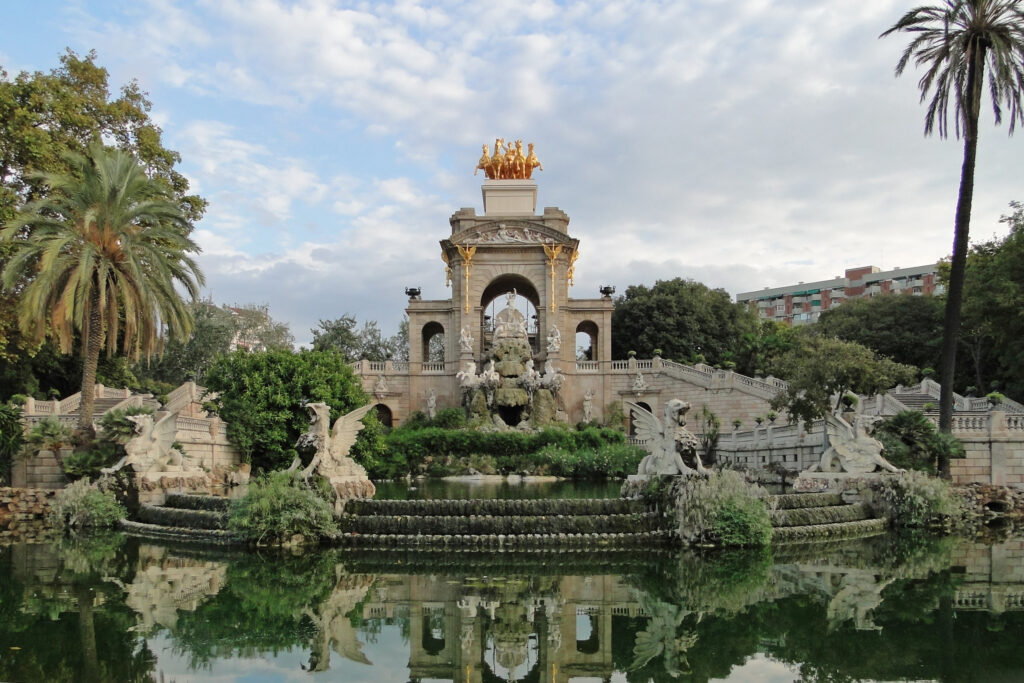 Walk a few minutes past the Arc de Triomf and you'll be at the beginning of Parc de la Ciutadella.
This large park has a city zoo, a small lake, museums, and a large fountain. The palace for the Parlament of Catalonia is also located here.
Parc de la Ciutadella. Passeig de Picasso, 21, 08003 Barcelona, Spain
Camp Nou (FC Barcelona Stadium)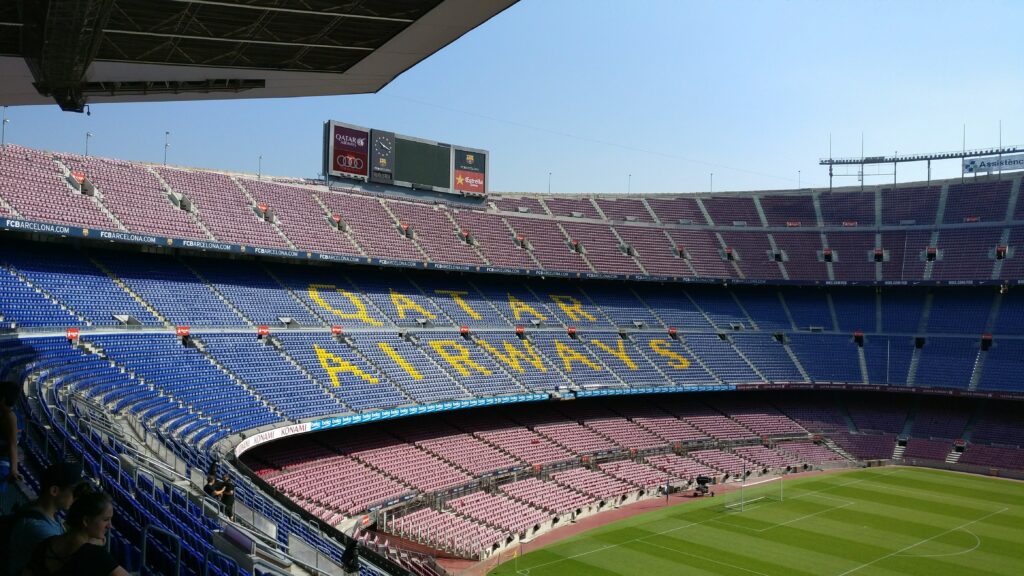 Camp Nou is the largest stadium in Europe and home to the distinguished football club: FC Barcelona.
This stadium hosted major events including the European Cup/Champions League finals, UEFC finals, Copa del Rey finals, FIFA World Cup, and the football final of the 1992 Summer Olympics.
The stadium allows you to explore the different parts of Camp Nou including the stands, the field, the dugout, the changing rooms, and press rooms. You'll also get access to the official FC Barcelona Museum with unique trophies and memorabilia.
Camp Nou. C. d'Arístides Maillol, 12, 08028 Barcelona, Spain – Tickets
Casa Batlló and Casa Milà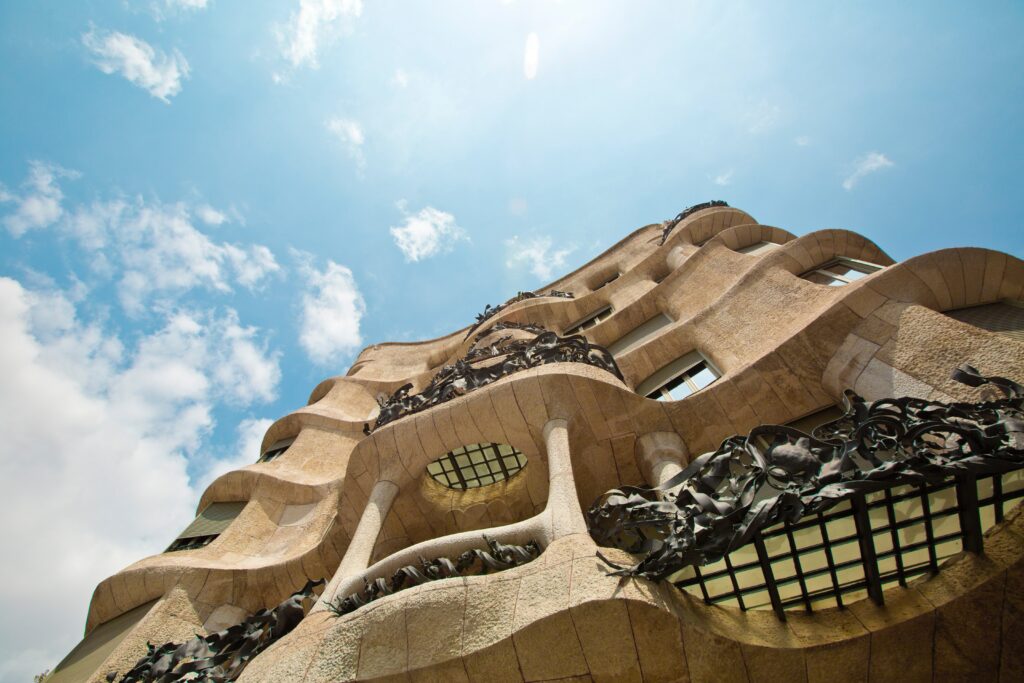 In 1903, a wealthy businessman named Josep Batlló i Casanovas bought the building where Casa Batlló is located today. He decided to renovate the building and hired none other than Antoni Gaudi.
Fast forward to today, Casa Batlló is one of Gaudi's masterpieces with its eye-catching colorful ornate front.
Since it is located directly on Passeig de Gràcia, one of the main streets in Barcelona, you can admire Gaudi's work for free. You can also access the interior of the building by buying tickets.
Casa Batlló. Passeig de Gràcia, 43, 08007 Barcelona, Spain – Tickets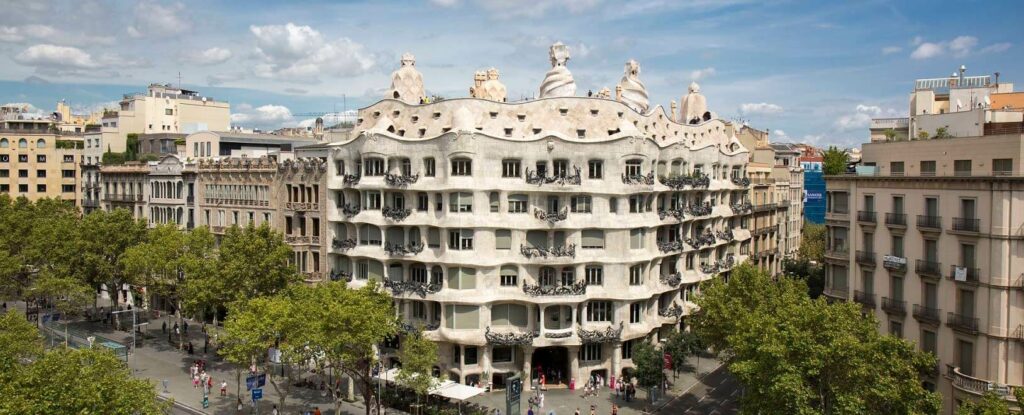 Unlike Casa Batlló, another of Gaudi's work called Casa Milà (also known as La Pedrera) was built completely from the ground up.
Casa Milà was the last building that Gaudi worked on before focusing all his efforts on La Sagrada Família.
La Pedreda, Casa Milà. Provença, 261-265, 08008 Barcelona, Spain – Tickets
Plaça de Catalunya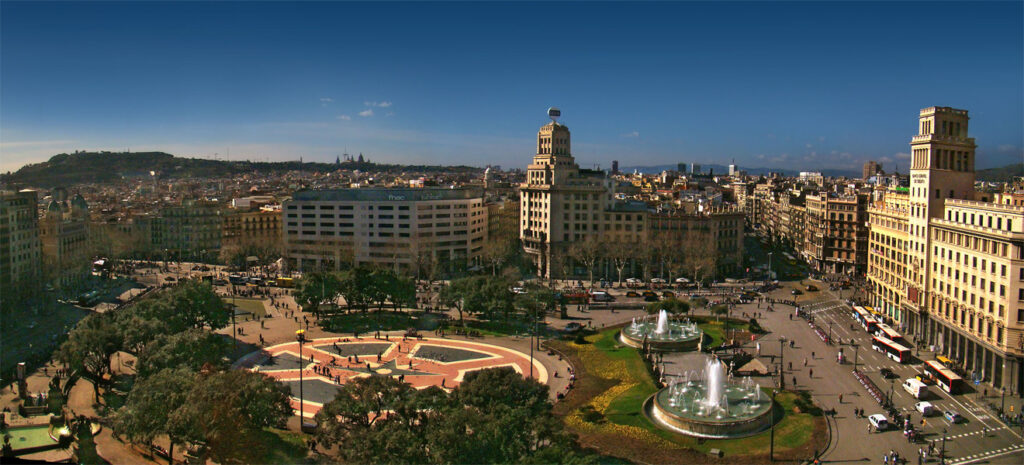 Plaça de Catalunya ("Catalonia Square") is considered to be the city center and the meeting point of the most important streets in Barcelona. It separates the "old town" (La Rambla and the Gothic Quarter) and the newer Eixample.
Plaça de Catalunya is known for its fountains, statues, and proximity to a large number of restaurants, cafés, and shops.
Plaça de Catalunya. Plaça de Catalunya, 08002 Barcelona, Spain
Las Ramblas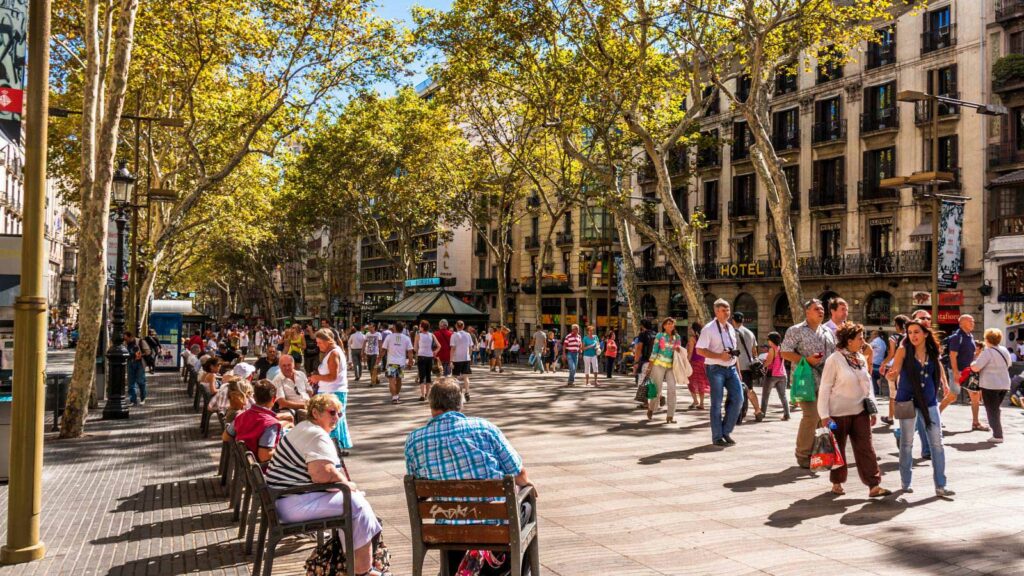 From Plaça de Catalunya, take a long walk on the wide boulevard called Las Ramblas. Las Ramblas is a lively and vibrant promenade that is a popular destination for tourists.
Be careful though: Las Ramblas is also a known area for pickpocketing – keep an eye on your belongings at all times.
Las Ramblas. Close to Plaça de Catalunya and metro stops: Drassanes, Liceu, or Catalunya
Try Catalan cuisine and Tapas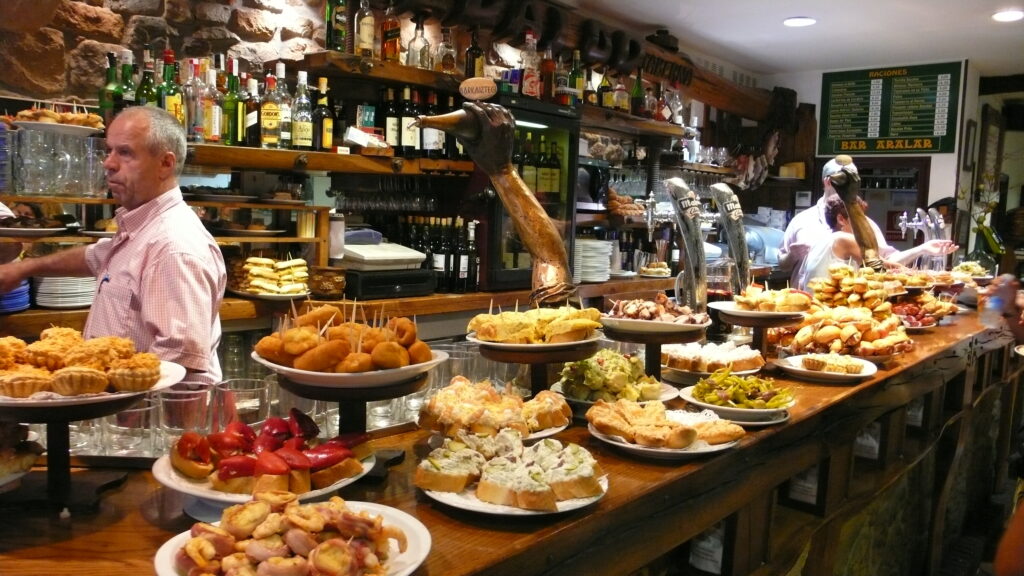 The food in Barcelona is amazing – seriously, it deserves its own spot on the things to do list.
There is one traditional food that is available at all tapas restaurants that is simple yet surprisingly delicious…
Pa amb tomàquet or Pan con tomate
"Really? Bread with tomato?" Yes, just try it.
Pa amb tomàquet consists of bread with tomato rubbed over and seasoned with olive oil, salt, and sometimes garlic.
Pa amb tomàquet is the most iconic of Catalan dishes and goes well with any meal from breakfast to dinner.
Pro tip: order a side of anchovies or jamón ibérico (ham) and add it to the bread.
Here are a few other dishes you must try while you're in Barcelona.
Escalivada: another traditional dish consisting of roasted eggplant, bell peppers, olive oil, and seasoning.
Arròs negre: Similar to paella, this rice dish is covered with cuttlefish or squid ink turning it into a dark color. Seafood is sometimes added as well.
Fideuà: Also similar to a seafood paella but the rice is replaced by small delicious noodles.
Patatas Bravas: A simple dish made with bite-sized chunks of potato fries with garlic aioli and bravas sauce (red and slightly spicy)
Botifarra: Catalan's famous sausage – often served with white beans to make the dish called botifarra amb seques
There's dozens of other traditional Catalan food to list but we'll cover all of that in a separate post soon.
Mercado de La Boqueria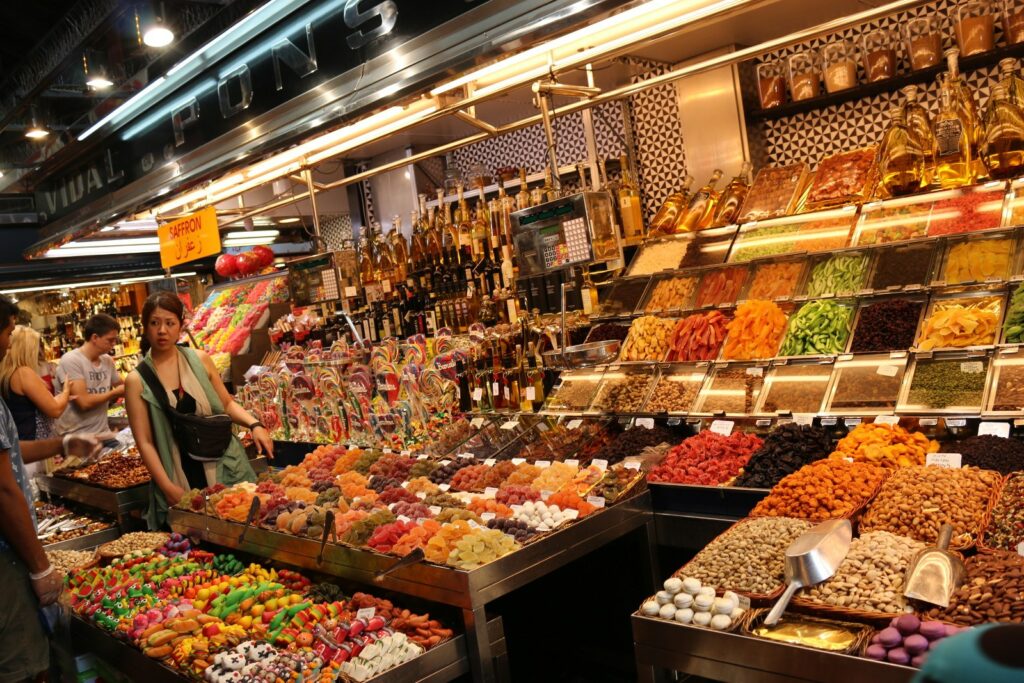 Speaking of food, head over to La Boqueria which is a large public market with a ton of fresh ingredients to try.
This market became so popular it is recognized as an iconic landmark in Barcelona.
Other than fresh fruits and vegetables, La Boqueria is also a great spot to try a variety of cured meat like sausages and ham.
There are plenty of food and wine tours available if you prefer a guided experience.
Mercat de Sant Josep de la Boqueria. La Rambla, 91, 08001 Barcelona, Spain
Visit Sitges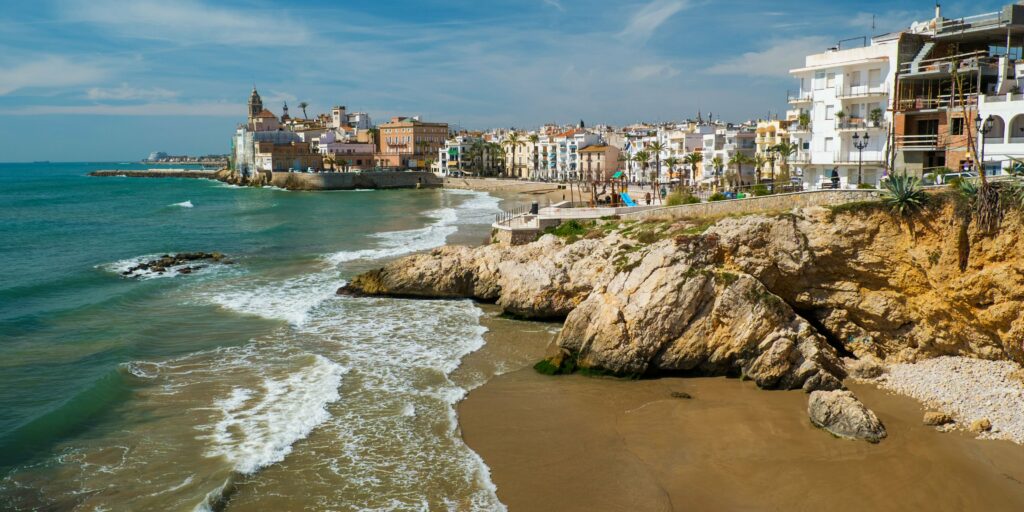 Some people refer Sitges as the "Saint-Tropez of Spain" or a "Mini Ibiza". Sitges is a coastal city located only 40 minutes away from Barcelona.
With beaches, seafront promenades, and a bustling nightlife, Sitges is the perfect short day trip from the city center of Barcelona. There are a few private tours from Barcelona available here.
Other things to do
Craving for more things to explore? We get it – there are many things to fall in love with at Barcelona, here are a few more things to do.
Palau de la Música Catalana
Barcelona City History Museum
Museu Picasso: Many of Pablo Picasso's old work are found here
Palau Güell: A mansion designed by Gaudi
Barri Gotic (The Gothic Quarter): the older area near Las Ramblas
Monestir de Montserrat: A monastery located high up in the mountains
Costa Brava: Beautiful coastal area with many beaches and small towns
Nightlife: Barcelona is home to world-renowned nightclubs Pacha, OPIUM, Razzmatazz, Sala Apolo
Did we miss anything? What do you think are the best things to do in Barcelona?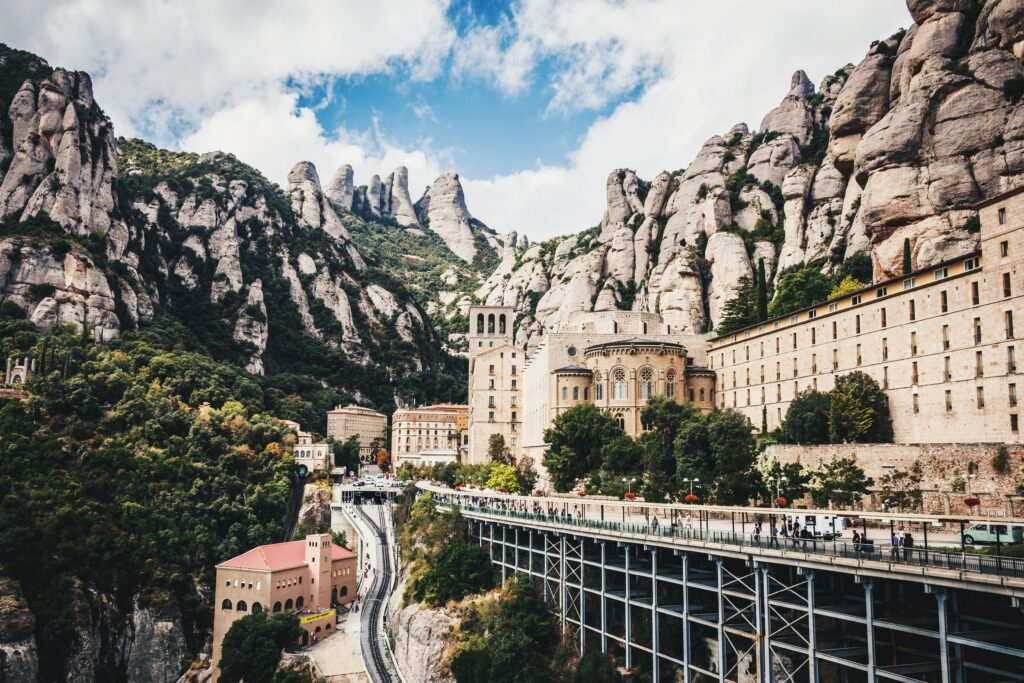 Support NextTravelTips by sharing our content and using the links in our articles to shop. We may receive a small commission (at no extra cost to you) so we can contribute to create helpful free content. Thank you, we appreciate it!
Looking to book your next trip? Check out the following services we use!
Please follow and like us: